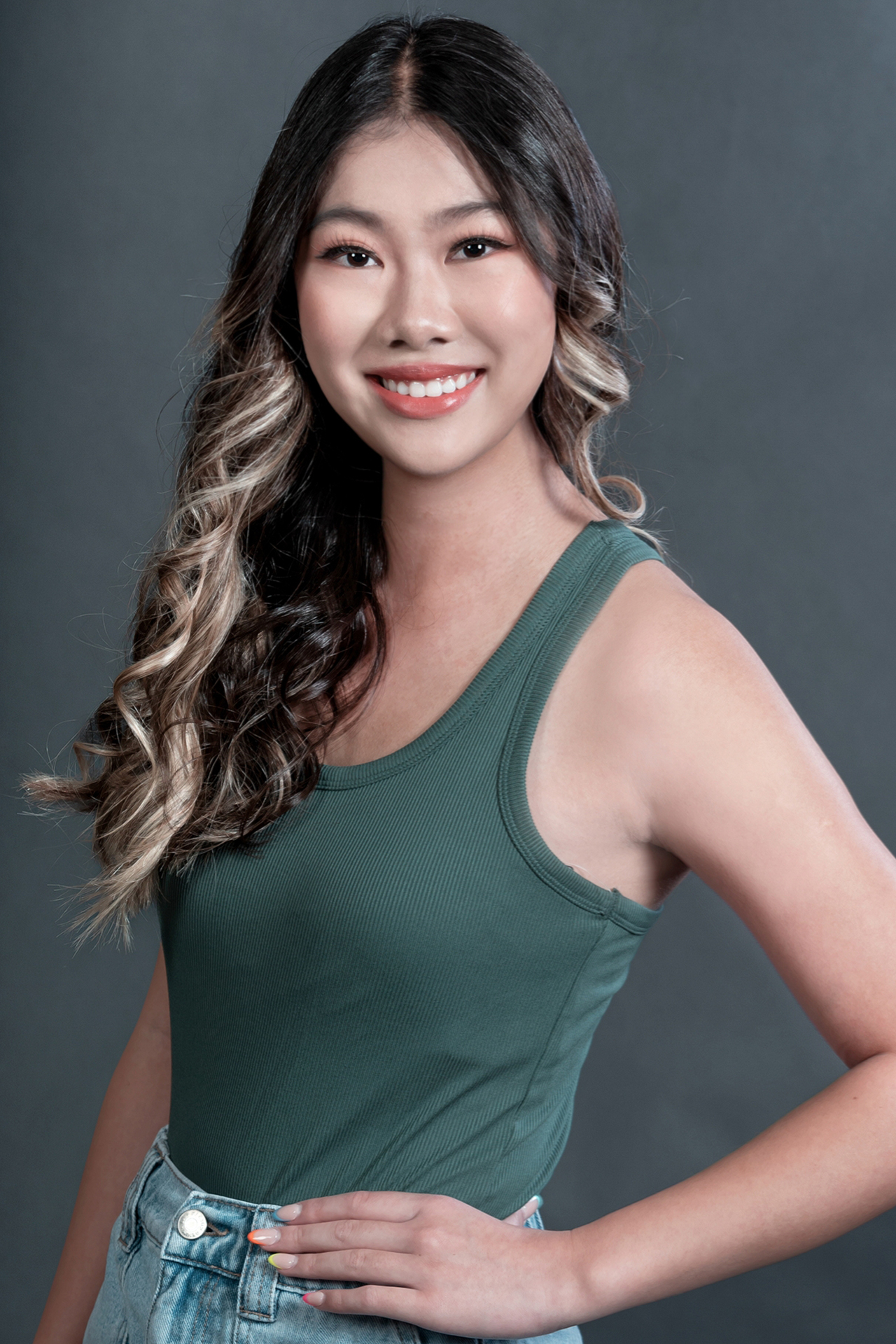 4. Nancy He 何義楠
來自 From: 德克薩斯州拉伯克 Lubbock, Texas

年齡 Age: 17
體重 Weight: 115 lbs
身高 Height: 5'6"
職業 Occupation: 學生 Student

學歷 Education: 佩珀代因大學新生(新聞學和健康科學) Incoming freshman at Pepperdine University to study Journalism and Health Science

能說什麼語言 Languages: 普通話, 英語 Mandarin, English

興趣/專長 Hobbies/Skills: 網球、繪畫、水彩、書法、閱讀、烘焙、志願服務 Tennis, Painting, Watercolor, Calligraphy, Reading, Baking, Volunteering

志向 Aspirations: 我渴望通過獲得社區感、愛和幸福感來在生活中取得成功。我的使命感是創造一個讓人們感到被支持包圍的環境。無論是通過媒體形式還是醫學形式,我都會盡我最大的努力來改變我的社區。 I aspire to be successful in life by achieving a sense of community, love, and happiness. My sense of purpose is to create an environment where people feel surrounded by support. Whether it's through forms of media or medicine, I will work my hardest to make a difference in my community.
自我介紹 Self-introduction:
Nancy He is a 17-year-old from Lubbock, Texas. She recently graduated from high school and will be attending Pepperdine University in the fall for Journalism and Health Science. In high school, she was on her varsity tennis team and was involved in numerous amount of activities and clubs such as Tennis, Yearbook, NHS, Student Council, Art, and Piano. Since starting Piano in Middle school, Nancy has gone on to state twice, winning 1st and 2nd in her division. In school, she maintained a GPA of 4.2 and ranked 15% out of 500. Being a first-time participant in this pageant, Nancy hopes to learn more about her heritage and culture in order to cultivate an experience that lets her develop both physically and mentally. Nancy utilizes her love for tennis in her job back home by teaching children the sport. Whilst attending this program, Nancy will display aspects of her charm that focuses on understanding her culture, achieving self-discipline, and honing her leadership skills.
IG: @nancyy.he