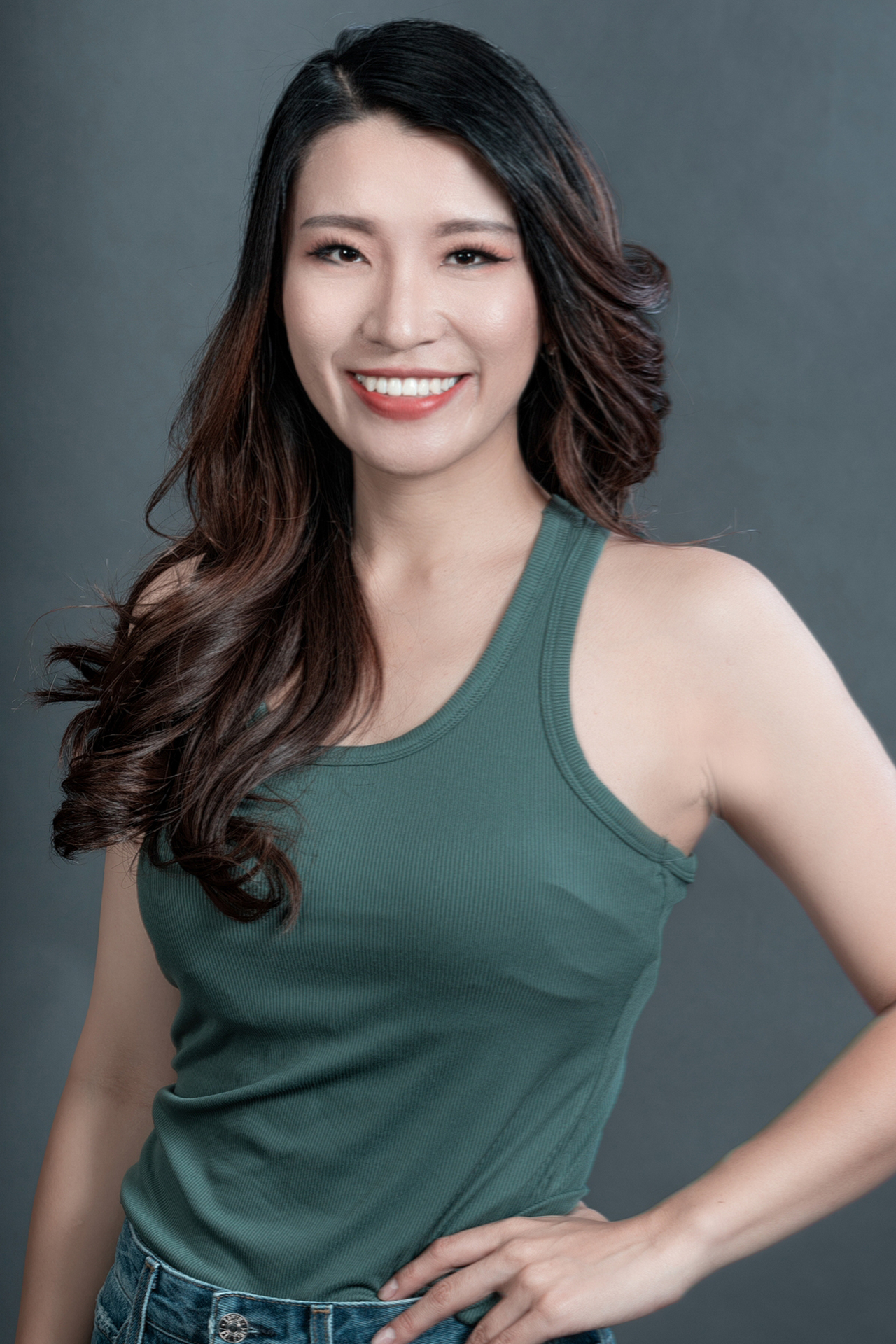 9. Candice Liang 梁瀟
來自 From: 檀香山 Honolulu, HI
年齡 Age: 26
體重 Weight: 120 lbs
身高 Height: 5'8"
職業 Occupation: Student 學生
學歷 Education: Columbia University, EMPA - School of International Public Affairs
能說什麼語言 Languages: 中文、英文、韓文、法文、葡萄牙文(簡單會話) Chinese, English, Korean, French, Portuguese (conversational)
興趣/專長 Hobbies/Skills: 唱歌、跳舞、鋼琴、尤克里裡、旅行、閱讀、戶外活動/探險、 心理學 Singing, Dancing, Piano, Ukulele, Traveling, Reading, Outdoor activities/adventures, Psychology
志向 Aspirations: Combining my knowledge of psychology, understanding of global policy, and passion for making a difference, striving to create a powerful force to change and a lasting impact on the global mental health landscape, ensuring that mental health is prioritized as a crucial aspect of human development and international policy agendas therefore positively influencing the lives of millions of people around the world, regardless of their background or socioeconomic status.
自我介紹 Self-introduction:
Aloha, world! This is Candice, proud Chinese by blood with an island soul from Hawaii who is so eagerly and passionately wanting to make a positive impact on the world while sharing love and aloha everywhere I go.
A child of the world, moved around a lot and lived in many different places. A dreamer, a peacemaker, a piano enthusiast, and working hard on being a brain and heart scientist in the future.
Passionate. Adventurous. Family-oriented, also goal-oriented. Big heart, kind, and empathetic with a wild and free spirit.
Currently studying EMPA at SIPA Columbia University, I'm all about empowering others through meaningful change. My heart swells with joy when I see people's lives transform for the better. It's my passion to break barriers and demonstrate that dreams transcend borders. Beauty knows no limits—it flourishes in diverse shapes, ages, sizes, and backgrounds.
I want to make a difference, to be an inspiration to all. I want to show the world doesn't matter where you come from, or what color you are, YOUR DREAMS ARE VALID.
I want to use my voice to make this positive impact, to say that we are all unique and beautiful in different ways, so believe in yourself, and the truth is that with passion you CAN really make the impossible happen. And you are never too small to do something big, and the dreams that you dare to dream really do come.