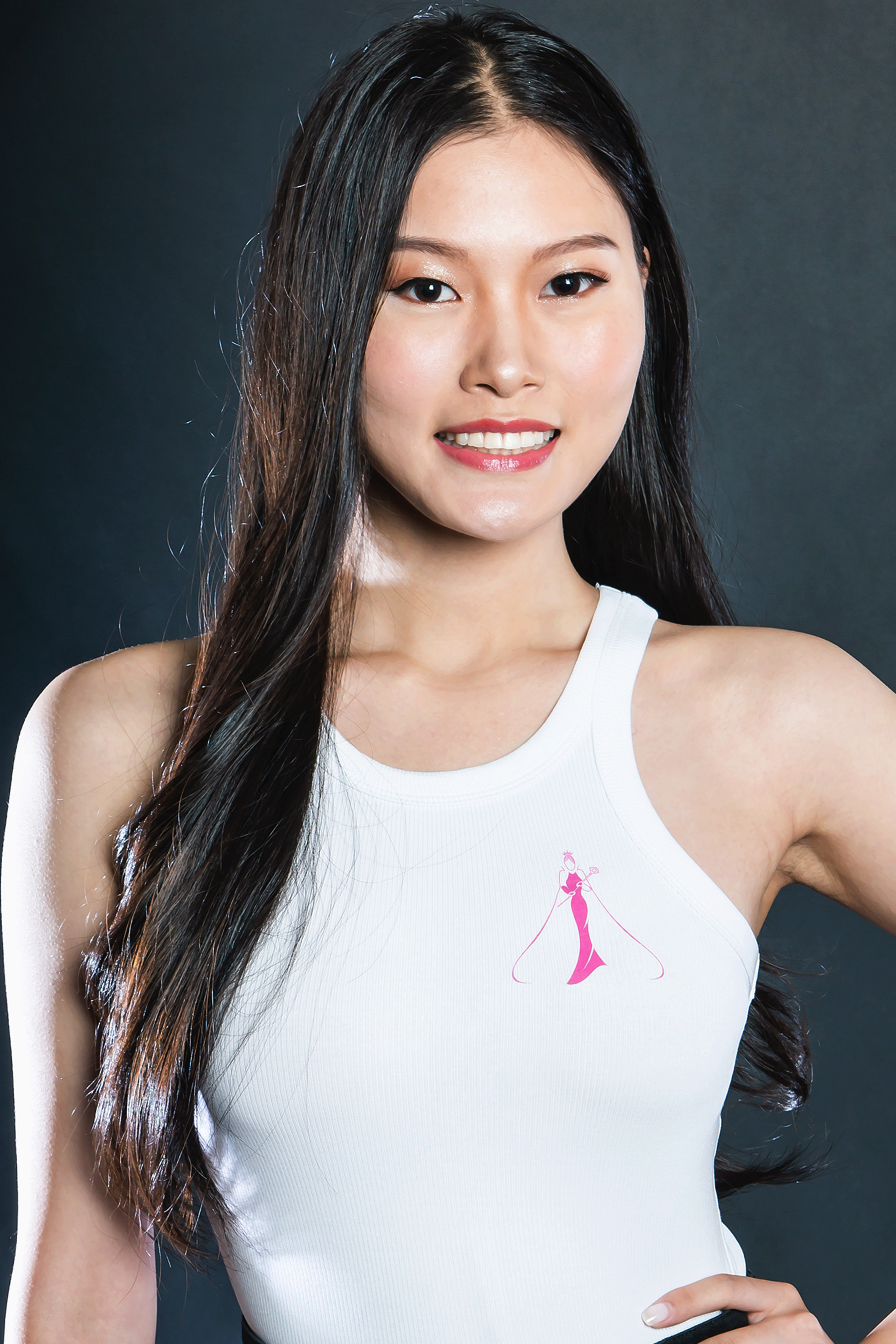 10. Nikita Tang 唐睿瓔

From 來自: New York, NY
Age 年齡: 22
Weigh 體重: 120 lbs
Height 身高: 5'8"
Occupation 職業:  Private Equity Analyst
Education 學歷:  Columbia University, School of Engineering and Applied Science; Bachelor of Science in Financial Engineering and minor in Economics
Languages 能說什麼語言:  English, Chinese (Mandarin), and Spanish 英語、中文(普通話)和西班牙語。
Hobbies/Skills 興趣/專長:  Rhythmic Gymnastics, Dancing (Chinese Dance, Ballet, Contemporary, etc.), Singing, Drawing / Painting, Fashion / Modeling, Figure Skating, and Traveling 艺术体操、舞蹈(中国舞、芭蕾舞、当代等)、唱歌、素描/绘画、时装/模特、花样滑冰、旅游
Aspirations 志向:  To live life to the fullest and with a purpose. I aspire to build a business in an industry that I am passionate about that will contribute to making the world a better place.
Self-introduction 自我介紹:
Dream, believe, and achieve! I am contestant #10, Nikita Tang, 22 years old, born in Georgia and grew up in New Jersey. There are various parts of my identity that I am proud of: I am the "big sister" and role model of four younger siblings; I am a recent graduate of Columbia University and an incoming analyst at a private equity firm in New York City; I am a national and international champion for dance and a U.S. National Elite Team Member for rhythmic gymnastics with a 10+ year competitive history in both activities. Growing up, I've learned to fight for what I love and to continuously seek opportunities for self-improvement. This pageant is a new challenge for me in which I hope to further develop myself and expand my horizons. Through this platform, I also seek to spread positive energy to inspire other Chinese women to fearlessly pursue their dreams and find beauty and confidence in themselves. I look forward to representing what I believe to be the beauty of Chinese women; one composed of not only physical appearance but also values, intelligence, ambition, compassion, and much more.
IG Account: nikitang20.